We are now offering Sezzle as an interest-free payment option when purchasing our product
You can choose between 4 payments. 6 weeks. (cart $1-$500) or a 3-month loan (cart $500-$25,000)
Back
2 INCH HARD LEATHER BELT
HB BLK
BLACK LAMINATED LEATHER BELT
2 wide heavy leather belt with detail stitching"
Leather belt made with natural vegetable tanned leather
Removable belt buckle - held by fold-over + chicago screw
Solid brass heavy duty 2 inch buckle
Brass hardware
Vegetable-tanned bridle-leather is laminated under-layer
Great-looking, dependable, hardcore....Vanson leather belts are made one at a time by hand in our workshop in an old Fall River, MA mill building.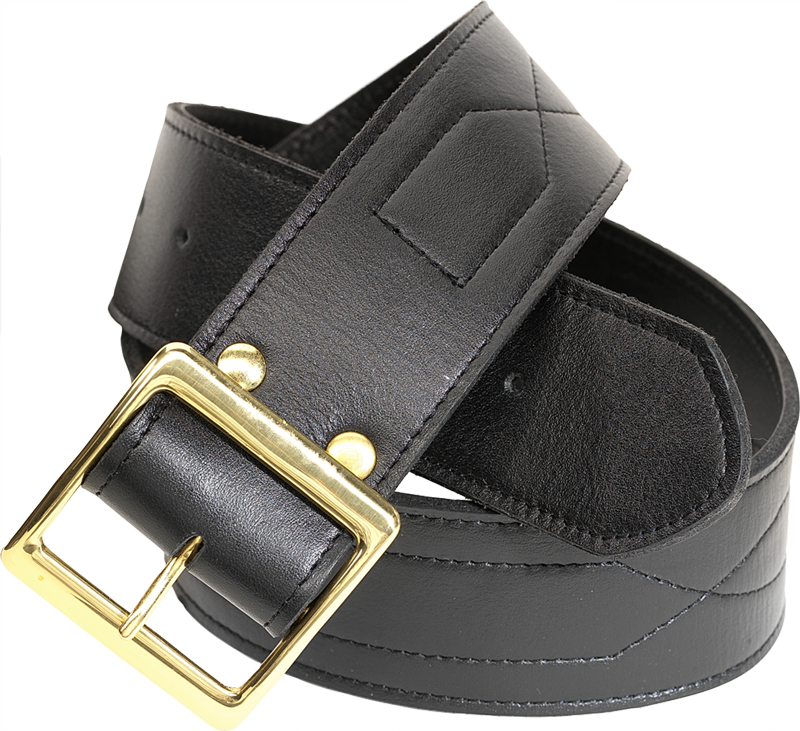 Onto a hefty base of vegetable-tanned bridle leather we sew a top layer of competition-weight leather. The Western-style top-stitching we use gives it an unmistakable Vanson look, and the solid brass Chicago screws let you easily change the solid brass buckle for another style if you wish.
The handmade craftsmanship and quality of Vanson belts are simply unmatched. A full 2" wide, this belt is strong, handsome and comfortable. Detailed stitching makes a superior belt like this a classic part of any wardrobe. A Vanson belt is the last belt you'll ever need  -  it's that well made and that reliable.
Data sheet
Material

Fun stuff........37
Fun stuff........38

COMFORT

Non armored........59
Non armored........60

ARMOR

Leather........48
Leather........49

CATAGORY

Fun Stuff........22

CHANAME

Not vented........78
Not vented........79
Specific References
upc

35.10,.00,.00,.00,.00,.00,.00,.00,.00,.00,.00,.00,.00,.00

EAN13

BELT

MPN

HB BLK
SIZES.......34..36..38..40..42..44..46..48..50..52..54
Size is measured from the middle hole ( hole #3 of 5 ) to the end of the
folded leather edge under the buckle. There is no EASE.
belt can be let-out or snugged up using the two holes on either side of the
middle hole. Belt strap is cut 2 inches wide.
Generally the waist size of a belt will equal the chest size of a jacket.
Example: a size 44 Type E jacket will take a size 44 Belt.