About Our Leather…
the 'Cliff Notes Version'...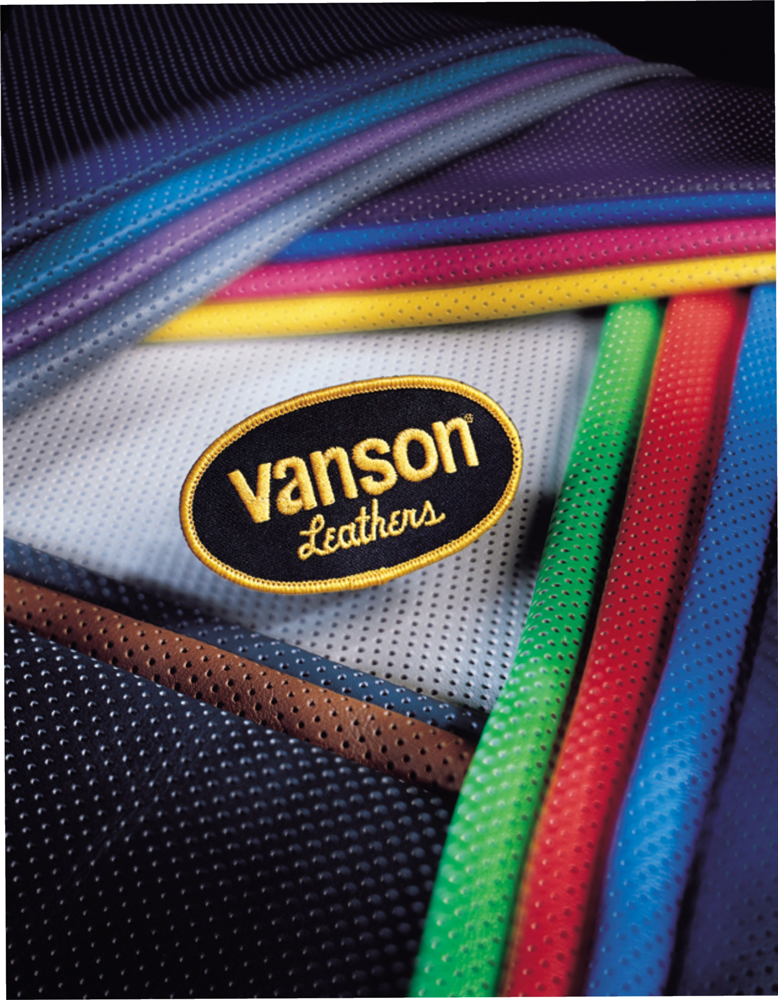 The earliest known use of leather is from the Palaeolithic Age, sometimes referred to as the "Old Stone Age". Early man hunted wild animals for food, using the hides and skins for shelter, clothing and footwear, and soon must have found that a method of preservation was needed, since untreated hides quickly deteriorate and become brittle and useless. The oldest method is to stretch the hides and skins and rub them with animal fat. Eventually trial and error would have led to the discovery that a better way to preserve hides and skins is to treat them with tannin-containing barks, leaves, twigs and the fruits of certain trees and plants.
It was the Romans who first used leather on a grand scale for clothing, footwear and military applications, including shields, armor, saddles and harnesses. Later monks became adept at making leather, mainly vellum and parchment for writing. By the Middle Ages, most towns and villages had their own tanneries, located by streams or rivers for processing and for powering their water-wheel-driven machines.
So arguably leather is one of the oldest continuously used materials known to man. Some cultures believed that when they wore the skin of an animal, they took on some of its characteristics and gained some of its strength…and that wearing leather communicates that strength as well as a sense of purpose and identity. Would that be any different today?
At Vanson, we use drum-dyed top grain cowhide that is finished and waxed by hand. The tanning process converts the structure of a hide from organic cellular to inorganic fiber.   The particular blend of materials used in the process determines the stretch and strength of the leather by controlling the length and density of the fibers. Vanson leather is first chrome tanned – a process developed to create leather that is strong, durable, that can be dyed, and that will maintain its color.
The next step is drum dyeing in which the leather is tumbled for up to six hours in a 12' x 12'  oak drum with a mixture of oils, dyes and hot water. This impregnates and nourishes the leather making it even stronger and suppler.  At this stage the leather can be sorted and graded for quality, weight and structural integrity.  Even after all that, only the best hides are hand-picked and used to build our top-of-the-line Vanson leather products.  
Our Leathers...
Vanson Competition Weight Cowhide is 1.5 mm thick, polished and waxed by hand to bring out its unique characteristics, after which the leather receives a topcoat .  This proprietary process  results in a smooth, stiff feel and a good shine with high abrasion resistance. This product is meticulously hand-crafted and requires numerous steps to produce. It is extremely strong and gives our products that characteristic look and longevity that Vanson is so well known for.
Vanson Medium Weight Firenze Cowhide is approximately 1.2 mm thick and has been tumbled to increase its softness and texture – without compromise to its durability and strength. We use this leather for some drag racing suits where the actual weight of each component is critical for competition. While it is more typical of the weight and feel of other industry-standard leather, its high quality and hand craftsmanship make it uniquely Vanson.
Vanson PROperf Leather starts with competition-weight cowhide anduses a specially designed perforation process to actually increase the surface area of the leather fibers so that moisture is wicked away, cooling you by a combination of evaporation and air flow. Vanson PROperf garments are an ideal safety and comfort solution for warmer climates.
Vanson XL Leathers  are stuffed with hot melt wax and then finished by hand in the same way that Horsehide was produced in the 1930's and 40's.  The skins start at 1.2 mm thickness and the combination of heat and pressure used in the waxing process makes the leather tough and hard when new.  Over time as the leather breaks in it will assume the character and fit of the owner.  This leather ages beautifully.  All the natural variations and character marks in the leather show. The look and color develops from within, through the skin, instead of being applied on top in the modern way. The big point of this leather is that every hide is different and will vary and age differently  -  so each carefully-selected piece is unique.
Vanson Zirconian Leather   Very smooth and with a fine, tight grain, this 1.2 mm leather looks rich and polished right from the start.   Only the cleanest and best skins can make this grade.   It is a lighter-weight version of our famous Competition Leather.
Vanson Deer-Tanned Leather – Soft and supple naked leather, these skins are 1.1 mm in thickness.  They are buttery soft natural leather in earthtone colors.  This type of leather was used in the 60's for many cool San Francisco styles.   Just like the originals, because there is no "sunscreen" (finish) on the leather, they will naturally age with the sun and the rain. With no finish, all the blemishes are highly visible, which, as ever, makes these skins very difficult to work with. 
Vanson leather garments are purposely overbuilt because they are first and foremost protective tools. Their reliability as technical gear is legendary. Their sleek good looks and expert craftsmanship make them highly desirable as fashion accoutrements too.