About us
Our Company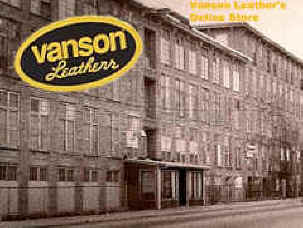 Leather jackets as we know them today started out as utilitarian gear worn for work and warfare. From primitive man to the Roman legions, combat GIs, and air aces, leather has been an integral element due to its reliability, versatility and often life-saving durability. The leather jacket came to symbolize the toughness of the warriors who brought them back and introduced them into the mainstream. Over time, they went from being part of standard-issue uniforms, to statements of rugged individuality worn by adventurers and guys with disaffected attitudes and motorcycles. And a legend was born.
So when Vanson built its first bike jacket back in 1974 with an eye toward improved performance and enhanced comfort, we looked back first to acknowledge the legacy. It's naïve, after all, to think that one can have a clear vision of what could be without putting it into historical perspective. From this starting point we developed our guiding principles:
Hand Built. Made to last. An insistence on highest quality materials, starting with our secret proprietary tanning and leather finishing. Every Vanson is designed, engineered, cut and produced in the U.S.A. of imported and domestic materials by hand in our workshop in Fall River, MA, USA. If you want "Industrial Strength", don't settle for anything less than a Vanson.
Top quality products
Best customer service
30-days money back guarantee
Our Team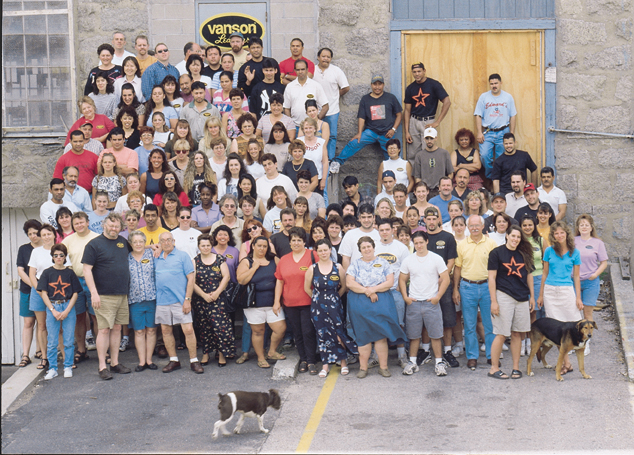 Some people are passionate about what they do, others just show up. To know what kind of people we are here at Vanson Leathers, all you have to do is look at a Vanson jacket. The quality of the leather is obvious. The care that goes into tanning and finishing and working the leather is evident from the consistency of the color and finish. The craftsmanship can be seen in how well everything lines up. The zips, snaps, laces, Velcro, liners, and even the logos are also perfectly aligned. It takes people who are passionate about what they do to do this stuff. Inferior clones pour out of low-wage mass production factories; but a genuine Vanson requires skill, handwork and a level of artistry we don't see very much these days.
There are 49 steps involved in putting together our simplest jacket…and up to 126 steps in the construction of our most complicated pieces. Each is done by hand.
So when we say "Produced in America" Every Vanson is designed, engineered, cut and produced in the U.S.A. of imported and domestic materials, "hand-built one at a time in the USA", we are talking about the dedication and commitment of our people at the Vanson workshop, and their decades of experience.
Sure, you may have other lower-cost, lesser-quality options. But if you want the real thing, a genuine Vanson, a practical legacy investment that you can proudly pass down, an "Heirloom", don't sell yourself short. Make a statement. Go for the Vanson. Think of the passion of the people who put it together for you. Wear it with pride.
Testimonials
"
The suit is truly a work of art and I will never put myself in another set of leathers as I have now proved that I can walk away from a second 200MPH crash with no injuries – No Damage. TRULY AMAZING!
"
Thank you, Korry Hogan
"
The most Iconic brand in motorsport leather goods."
King Racing – European speed and ET record holders