Vanson Supports the Bike Experience USA
Some things are a given, that's why Vanson is proud to support the the Bike Experience USA by offering their riders a $300.00 coupon good towards any Vanson Racing suit.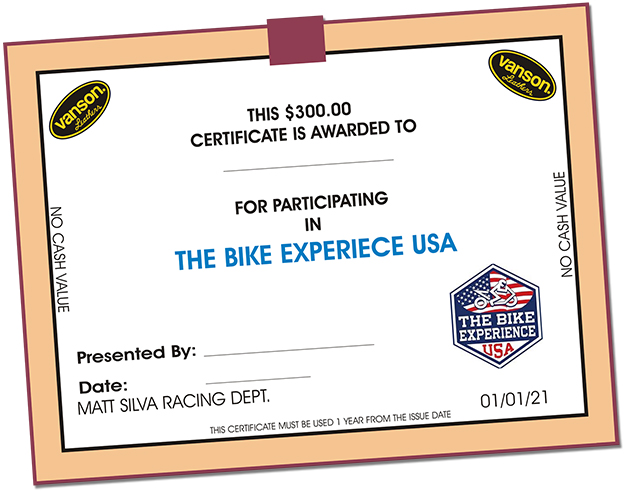 The Bike Experience USA (a charity organization) helps teach disabled motorcyclists how to ride again. Disabled riders will have available to them instructors that will advise and coach using a step by step program along with modified motorcycles which will allow them to ride in a safe environment.
The Bike Experience USA founded in January 2016 by Michael Petrosini, He brought the idea for the project from the UK where he spent two years working with the original Bike Experience charity. 
The Bike Experience in the UK was founded by Talan-Skeels-Piggens who in 2003 became paralyzed from the chest down from a motorcycle accident. Eight years later Talan was able to overcome his disability and taught himself to ride motorcycles again on UK track days. He then took this knowledge and applied it to the Bike Experience Charity, UK to help other disabled riders ride again.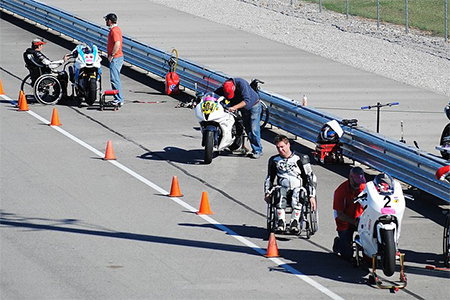 Talan is the current 600cc World Champion (Paralyzed category). 
hesays, "When I'm riding, I do not feel disabled, I feel free from my wheelchair, I enjoy the sense of excitement and independence just like I used to." 
Talan said getting to this point was a struggle, but worth it!  He established The Bike experience so that other disabled motorcyclists can enjoy the feeling of getting back on a bike without the falls and setbacks he suffered. 
Seeing firsthand the freedom and joy the charity brought others in the UK, Mike knew he had to continue Talan's mission in the USA.
Contact:      

MIKE PETROSINI

EMAIL: info.tbexusa@gmail.com

PHONE:

215.421.5955