Back
INDY DRIVING GLOVE (VELCRO)
INDV P150
BLACK PERF + BLACK DEERSKIN
Black deerskin palm with ProPerf top hand and velcro wrist
ProPerf and soft deerskin vented Summer riding glove
Finger seams sewn inside for durability
Leather tab across wrist with velcro closure
Perforated top hand with deerskin palm
Specially tanned and prepared Glove deerskin
Indianapolis Driving Gloves with Velcro Wrists
These sporty gloves are reminiscent of open-cockpit rally race cars. The goal was to keep slippery hand sweat off the wheel while screaming down the straight or tearing round hairpin bends....so driving gloves became a de facto performance necessity.
Sporty best describes these sharp looking driving gloves, with their natural deerskin palms and rugged cooling ProPerf steerhide backs. We designed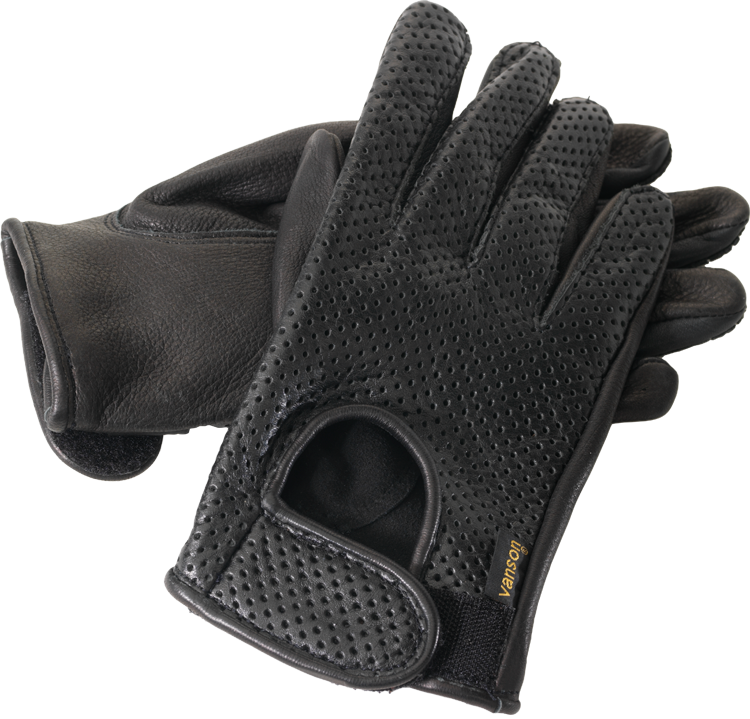 our exclusive ProPerf leather to keep your hands comfortable even on the hottest days.
A matching leather tab with Velcro at the wrist makes these gloves easily adjustable; the hem and tab are elegantly finished with a turned and stitched deerskin bead.
Indianapolis Driving Gloves are available in both men's and women's sizes.
SIZE....1XS.......2S.........3M.........4L..........5XL..........6XXL
MEAS.....7......7.5-8.......8.5-9......9.5-10......10.5-11.......11.5-12
Wrap tape over the widest part of the knuckle - make a fist and note this
measurement. Measure your dominant hand.
Measures about 12 inches from tip of middle finger to edge of cuff - Medium
Cuff zipper length is 3 3/4 inches.
.
Glove dimensions given are approximate as gloves stretch during manufacture
and use.