Back
MK2 CALIFORNIA HWY PATROL
CHP2 BLK
BLACK COMPETITION WEIGHT
Classic CHP leather motorcycle jacket
Traditional Chips Leather Jacket with CCW gun pocket
Bi-Swing action back for greater movement
Side laces with black grommets
Snap-close belt loops
Slant front zipper
Brass zippers with black snap caps
1 Interior lining open-top wallet pocket
Concealed Carry - CCW - Pocket
Leather-lined inside gun pocket
Competition weight steerhide
Black rayon lining
2 Zip-close exterior hand pockets
ID key fob embossed with garment unit-number for reference
Windtight low-bulk zip close sleeves
Black capped snaps with brass socket stud and post
After WW2, highway patrol departments in the western states evolved an unmistakable style for their motor patrols.
Practical necessity drove these developments. Zippered fronts had recently become more common replacing cumbersome buttons and hooks. Jacket fronts were shortened to prevent the top of the rider's thighs from bunching the jacket up into the rider's throat  A moderately dipped back was added to support the kidney area and help seal out the wind. To keep a full-blouson upper-torso cut with wind-tight snug waist, side laces were incorporated. Eisenhower and his officers all wore these – what became known as the "Eisenhower jacket". But we call it what it really is: the California Highway Patrol Jacket.
We've made this authentic Vanson California Highway Patrol Jacket for police motorcycle units worldwide. Performance, protection and good looks all in one streamlined package.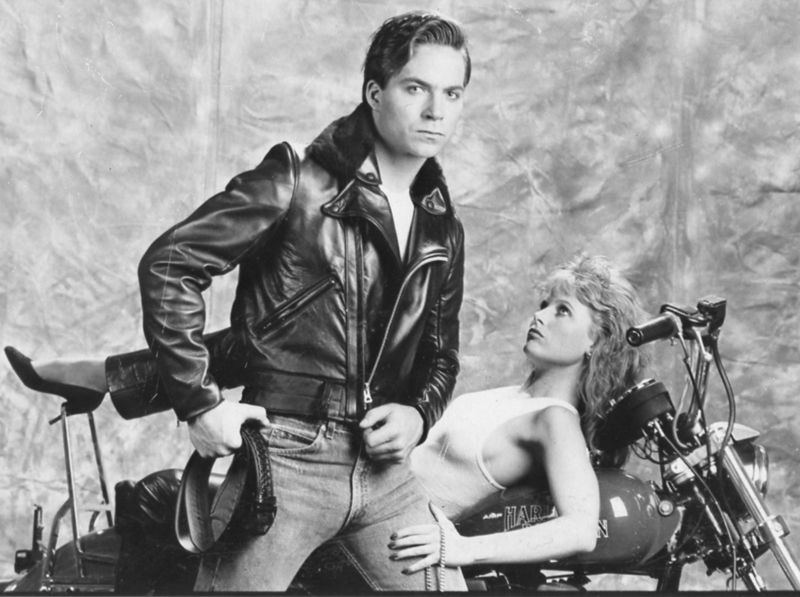 Vanson modified the traditional CHPs jacket to incorporate a concealed carry (CCW) leather lined gun pocket. Made from heavy-duty competition-weight cowhide with two zip-close exterior pockets, one inside-lining wallet pocket, a snap-close concealed carry leather-lined gun pocket, snap-close belt loops, zip-close sleeves, rayon lining, solid brass hardware, and a swing-action back for unrestricted movement. This is one of our top-of-the-line premium-grade leather jackets with the unparalleled quality and craftsmanship that can only be a Vanson. Simple lines, functional details, long-lasting durability inside and out. And you don't even have to be a cop to own one.
SIZES......32..34..36..38..40..42..44..46..48..50..52..54..56..58..60..62
Size MED-(SZ 42 Chest measures 47.5 inches...NORM FIT (5.5 of chest ease)
Back length is 27.5 -- Front 21.5 -- Sleeves are 35 Nape of neck to Wrist.
Jacket is meant to cover the beltline - tha lower back waistband is dipped
to securely cover the lower back and beltline.
Bottom circumference sweep is 39 with closed lacing to 43 with open lacing.