Back
DOVER WAX COTTON JACKET
4010 A250
ARMY 1010 FIELD TAN WAX COTT
Wax cotton canvas motorcycle trials jacket
TT style jacket fully lined with belted adjustable waist
WAX (tin) to easily recondition wax-cotton sold separately
Neck beltlet with buckle
Side tabs with double D-rings for full adjustability
Leather lined collar
Embroidered Vanson Oval
Snap front
Brass zippers with black snap caps
2 Interior lining pockets button-close
Full facings
Rayon-lined sleeves for easy wear comfort
Red plaid cotton-blend lining
4 Outside pockets with sidewalls and snap close stormflaps
ID key fob embossed with garment unit-number for reference
Stormproof snap close wrist cuffs with built in gussets
Inner windflap and outer stormflap full front length
Two-way main zipper for comfort
The Concept…
The idea was to use traditional materials to recreate a multi-season mens jacket for either the motorcycle, bike or the boulevard . . . to create a jacket that makes a statement about values and aesthetics . . . and to focus on the benefits of a weather-proof dead air space to allow either controlled air flow or insulating inner garments, affording the wearer a maximum of comfort over a wide range of weather conditions.
The Jacket…
The Dover is meticulously finished with full wax cotton facings, a full cotton-blend plaid lining, and rayon sleeve linings for comfort. When you open the jacket, the first thing you notice are beautifully curved inside facings with two deep top-entry wallet pockets, secured with button tabs. The wrists have cuffs with snaps for a perfect windproof fit. A two-way heavy-duty solid brass zipper at the center front lets the jacket bottom be opened up as needed for the most comfortable riding position.There is a windflap behind the zipper, and then a snap-close overflap that covers the whole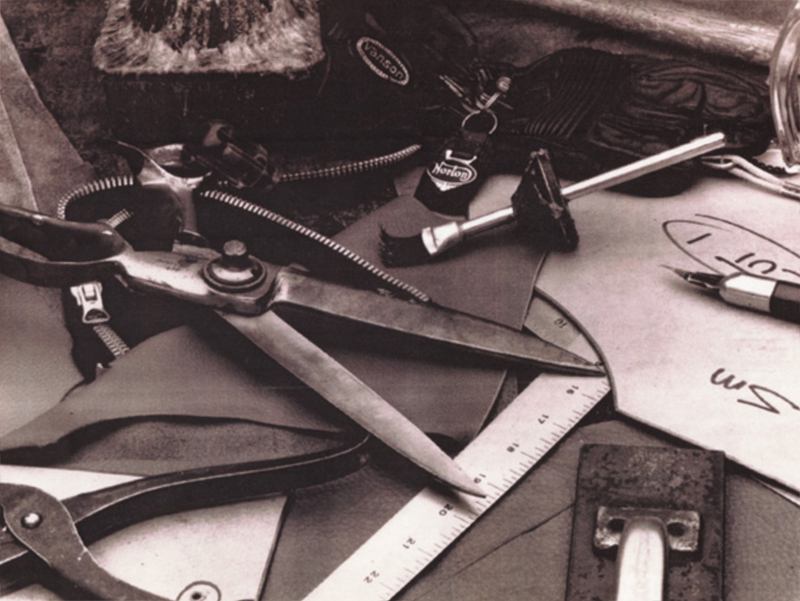 front zipper on the outside; a double storm-flap system that seals out the weather. A neckbelt on the collar completes the weather-sealing on the Vanson DOVER JACKET.
Four stormproof reinforced pockets with snap flaps are on the front. At the waist are two D-rings of solid brass to let the jacket be cinched in as needed. Triangular armhole geometry at the sleeves allows phenomenal ease of movement and forward reach. The collar, being a heavy wear area, is lined with leather.
The advantages of waxed cotton…
While technically advanced textiles have become increasingly popular, Vanson has always believed that a traditional family of jackets need to be produced in the traditional way using authentic materials. The Vanson DOVER JACKET is one of the most traditional waxed cotton jackets available today. All the production of this great jacket is craft work - from waxing the canvas to cutting and sewing.
The fact is that waxed cotton is waterproof, lightweight and breathable, all at the same time - a goal not yet fully achieved by modern high-tech laminated textiles. Waxed cotton is a living material, and like all living things, with a minimum of care and feeding it will reward you with great performance and a long life.
The degree of water-resistance of waxed canvas is controllable by you and may be adjusted at any time by applying re-proofing compound (WAX SM), a little warm air (hair dryer), and gentle rubbing-in. This is in complete contrast to modern coated and laminated textiles, in that once they begin to leak (which they all will at some point, perhaps along a seam, perhaps in a heavy wear area), they cannot be repaired.
The History…
1939. HMS Ursula. Royal Navy. Silent Service. Famously wet and cold, submariners caught spray over the bows and conning tower on every watch. Legend has it that the commander of the Royal Navy submarine Ursula commissioned a special suit using the well-known English waxed cotton material. This became the basis of the post war trials jackets.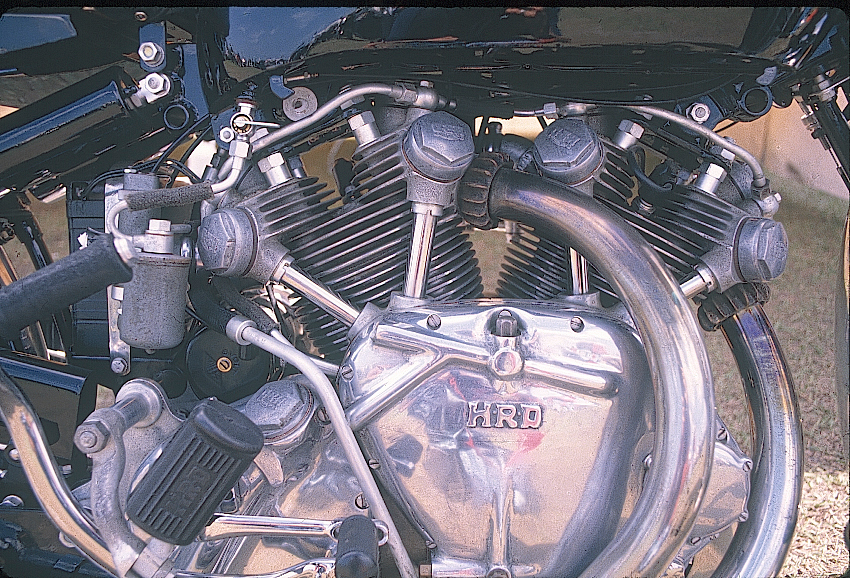 Through the '60s, every motorbike shop had Made in England waxed cotton trials jackets and pants for sale. These versatile jackets were used as off-road gear, and weather-proof road gear as well as a jacket used by many Cafe Racers. Though the intended use was more English country gentleman, they were prized for their durability and functional good looks. Originally made in England, the market for these jackets really skidded in the mid '70s. With the discovery of North Sea Oil, the English pound rose substantially in value, with the result that many old and famous English marques found themselves priced out of their traditional overseas markets and so were driven to the wall. Some well-regarded and famous names disappeared; Norton, Triumph, and BSA motorcycles all closed. Both MG and Triumph cars shut down. English clothing makers also took a hit.
The resurgence…
It is ironic that the resurgence of traditional English waxed cotton clothing came from the Italian market as the jackets were adopted in more or less their original form as retro fashion. Fashion market pricing was higher than motorcycle market price points and was high enough for the English makers to again thrive in this new niche.
The Vanson DOVER JACKET is a gentleman's jacket that can go anywhere. Wearing one is a statement of values and appreciation for traditional ways and materials.
Sizing.XXS(32)..XS(35)..SM(38)..MED(41)..LG(44)..XL(47)..XXL(50)..XXXL(53)
SIZES:..XXS....XS....SM....MED...LG....XL....XXL...XXX
Scale....32..34..36..38..40..42..44..46..48..50..52..54
Size MED-(SZ 41) Chest measures 45 in. - CONTINENTAL FIT(4 of chest ease)
Back length is 26.5inch - Front 22 - Sleeves are 36.5 Nape of neck to Wrist
CONTINENTAL FIT
Jacket is meant to be hip length. Bottom circumference sweep is 43 inches.
Waist adjusters allow up to 4 total (2 each side) to be taken in at waist