Back
Mk2 SPORTRIDER PANTS
P100 BLK
BLACK COMPETITION WEIGHT
Leather motorycle pants
Updated SportRider pants with twin ankle zips for fit
CE approved F.A.S. armor at knee
Competition double leather in the knee area
Hip pad armor standard
Beltloops - long leather beltloops to fit 2-inch-wide-belt
Expander section above knees for comfort
Soft spandex cut-out at base of knee for comfort
3-way zipper attachment system for Vanson jackets + pants
Black oxidized metal hardware
Competition weight steerhide OR Perforated ProPerf leather
Ventilated mesh lining
2 Zippers on the lower leg for wearing in or over boot
Low bulk - raw edge - hemmed pant end
Tack-button close waistband
Zip-close hand pockets at the side seam
1 Rear snap-close pocket
Comfort + Innovation    = Confidence + Concentration
                                     = Safety + Speed
                                     = No Compromises
                                     = Vanson
Vanson Mk2 SportRider Pants are practical, protective and good looking. Made from tough full-grain cowhide, these pants are designed to zip to our SportRider (Styles CSR2 COB2  CAV2 etc.) series of jackets using our exclusive three-way connector system.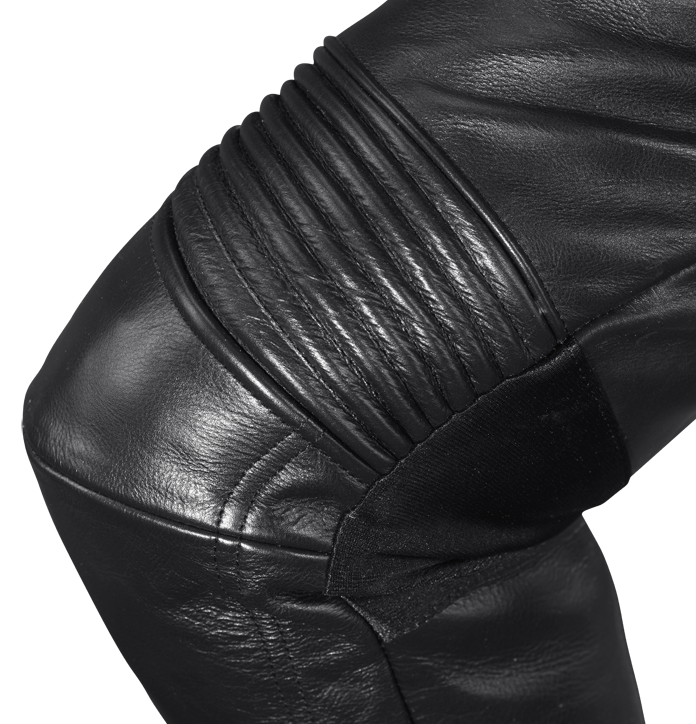 The seat, rear waistband and the front and back of the knees are ergonomically shaped to fill out when tucked into a riding position on the bike. Curved seams behind the knees and over the kneecap area give a pre-bent shape to the legs.
Talk about attention to details: even the crotch seam is sewn down on both sides to smooth out the contour and reduce bulk. At the side seams are hand pockets placed to minimize bulk when riding, and closed with molded nylon zippers.  Convex seams over the tops of the knees, and matching concave seams with a spandex inlay panel behind the knees preshape the knee areas for the riding tuck. These design refinements, combined with the expander panels above the knees, allow for comfortable, unrestrained movement when riding.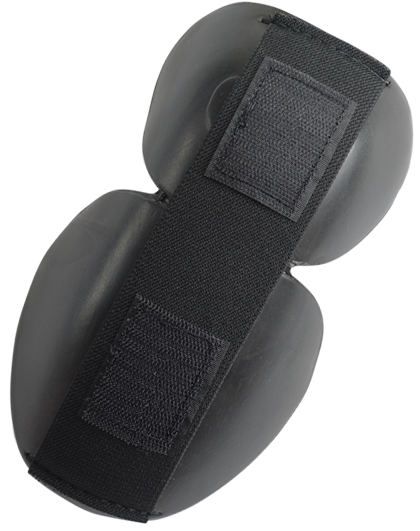 Security is enhanced by double leather reinforcement at the knees with the patented Vanson F.A.S. (Floating Armor System US Patent 6070274) CE Knee Armor.  Side-by-side dual rear-calf leg zips allow either an over-the-boot fit or tapered legs to tuck inside riding boots. At the rear is a deep wallet-pocket with a snap-close for security. Over the waistband are 2½" leather belt loops. A tack-button closes the waistband and long-lasting molded nylon zippers secure the ankles. When you are riding, distractions are the enemy. 100% concentration is the key to comfort and safety. That's what these pants are all about.
26..27..28..29..30..31..32..33..34..35..36..37..38..39..40..41..42..43..44
SIZE 34 ---Waist measures 36 inches ------Ease is 2 inches
Outseam is 40 ---Inseam is 30 ---Hip is 41 ----Ankle is 10 expands to 13
Crotch to Mid-Knee is 15 ....... 10 long ankle zippers behind ankles.
Advanced SportRider - pre-curved legs + knees. Expander sections set into
leg above knee for ease of movement. Spandex cut-outs behind knees for
reduction of bulk and ventilation.
Generally stocked in even sizes - 28..30..32..34..36..38..40