Back
CROSSBODY SHOULDER STRAP
CBH1 100
NATURAL WEBBING+ OCTAGON TRIM
Detachable Shoulder-Strap with brass swivel-hooks
Natural canvas webbing Shoulder-Strap with leather ends
Detachable shoulder strap
Brass hardware
Swivel-Hooks at each end
Crossbody Shoulder Strap
Fully detachable and interchangeable Shoulder-Strap made from 2 inch wide 100% natural heavy cotton webbing.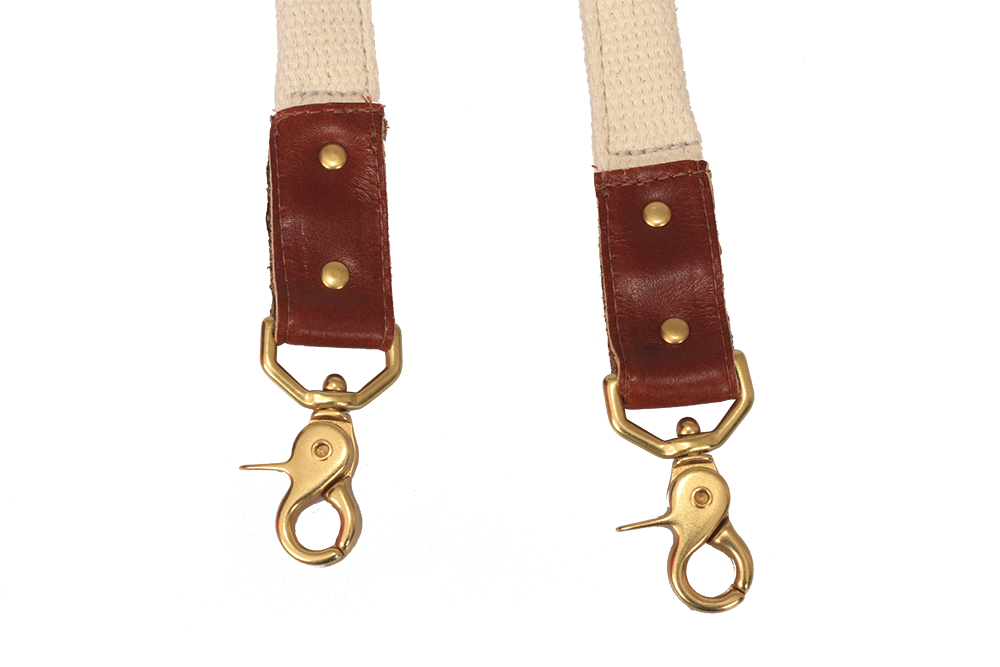 The strap is folded and stitched at each end for a narrow profile then left open and wide in the center section for maximum over-the-shoulder comfort. Brass Swivel-clips are secured in leather attachments riveted through the webbing.
Available in two lengths 43 inches and 38 inches measured along the strap to the top of the swivel-clips.
Attractive, sophisticated and multi-functional this bag is a smart and easy bag to use everyday.
Data sheet
CATAGORY

Bag Collection
Specific References
ean13

SPECIAL ORDER ITEM OF DOMESTIC AND/OR IMPORTED MATERIALS

upc

35.10,.00,.00,.00,.00,.00,.00,.00,.00,.00,.00,.00,.00,.00

MPN

CBH1 100
Detachable Shoulder Strap - 100% Cotton Canvas Webbing
Webbing is 2 inches wide. Measurements are from Webbing - end to end.
Clips and hardware add to the overall length. Shoulder Straps come in two
lengths: Size Medium measures 38 inches - Size Large measures 43 inches.
Swivel Clip hardware adds about 2 inches at each end.