Back
THUNDERBIRD
TBIR BLK
BLACK COMPETITION WEIGHT
Brando motorcycle leather jacket
Thunderbird leather biker jkt Sewn-in half belts 1pc back
Bi-Swing action back for greater movement
Removable belt buckle - held by fold-over + snap
Half belts stitched in at sides
Shoulder epaulets with snaps
Slant front zipper
1 Interior lining open-top wallet pocket
Competition weight steerhide
Black quilt lining
STREAMLINER snaps for streamliner vest attachment
1 Zip-close front glove pocket
2 Zip-close exterior hand pockets
1 Exterior snap-close cigarette pocket
ID key fob embossed with garment unit-number for reference
Chrome snaps - all parts
Chrome zippers
The unmistakable clean lines of a classic '50s-style Cafe Racer jacket. Worn by Enfield, BSA, Triumph, Harley and CB 400 Four riders alike.
Good for a night out with friends, too.  Beautifully cut with a huge one piece back – no seams, no tiny little  pieces puzzled together to save leather. Big generous front panels too. This jacket is cut and built in the old way, which would be called uneconomic today,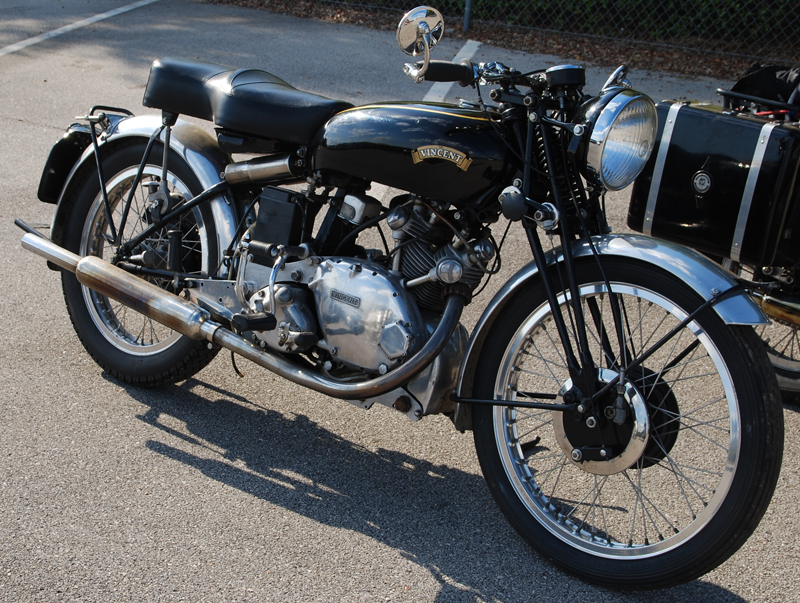 but we call No Compromises. Full-size 2" wide half belts sewn into the side seams, with a big polished nickel-plated solid brass buckle to keep the waist snug.  Available in both competition-weight and medium-weight cowhide. With zippered hand pockets, a zippered glove pocket, even a snap-close cigarette/ cellphone pocket, and classic chrome hardware throughout. Hand built in America. Destined to become a prized heirloom. In a word, Thunderbird!
SIZES......32..34..36..38..40..42..44..46..48..50..52..54..56..58..60..62
Size MED-(SZ 42 Chest measures 48 inches ------ NORM FIT (6 of chest ease)
Back length is 24 ----Front 21 ----Sleeves are 34 Nape of neck to Wrist.
Jacket is meant to cover the beltline.
Bottom circumference sweep is 42 inches.